February 07, 2017
Bristol-raised artist Elvis Ellis spends his time between Los Angeles and Berlin, creating art which uses a mix of painting, projections, photography and more. His recent collection, Matter Sequence, is comprised of nine pieces on display in the Magic Box in the lobby at Mondrian Los Angeles. The different pieces, which he's worked on for around four months, range from acrylic/oil stick/gold foil paintings to photographic prints on metal. The exhibit will be open to the public through March 27, 2017. The collection can be purchased via Exxhibit Boutique at Mondrian.
Zoom Exploited - Still life from Elvis Ellis on Vimeo.
What's been your inspiration for this particular collection?
These pieces constitute matter. I took a really small piece, maybe an inch circle where it's got enough color and texture, and I make that big. My whole process is taking something small and then making it big. This is absolutely the foundation of what I do next. In theory, just a small painted texture is just a small idea – such a small space in time. I'm trying to freeze it and explore it. The flowers here are actually a small piece of this and then I project it on an actual flower and then take a photo. It all links together. I have more of these ones that I'm about to finish. Then I'm working on a show for Hong Kong – more of the Zoom Exploited stuff.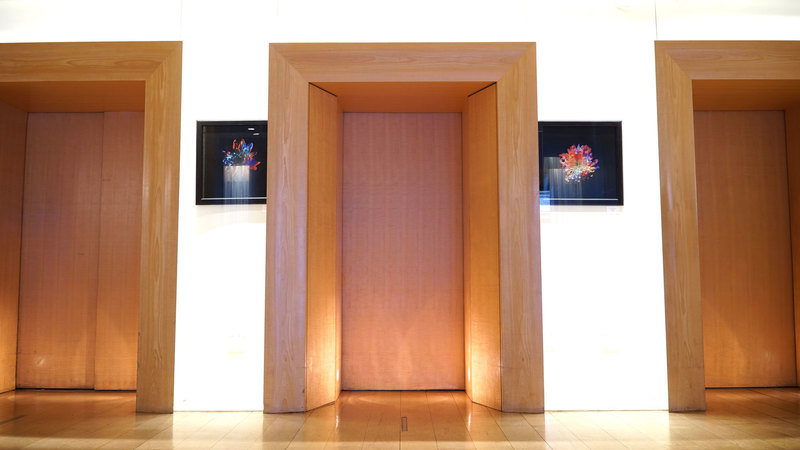 I want to try this out on more landscapes. I want to project them onto the Seven Wonders of the World. My main intention of for this process is inspire others to visualise that even the smallest of ideas can manifest into the biggest of realities.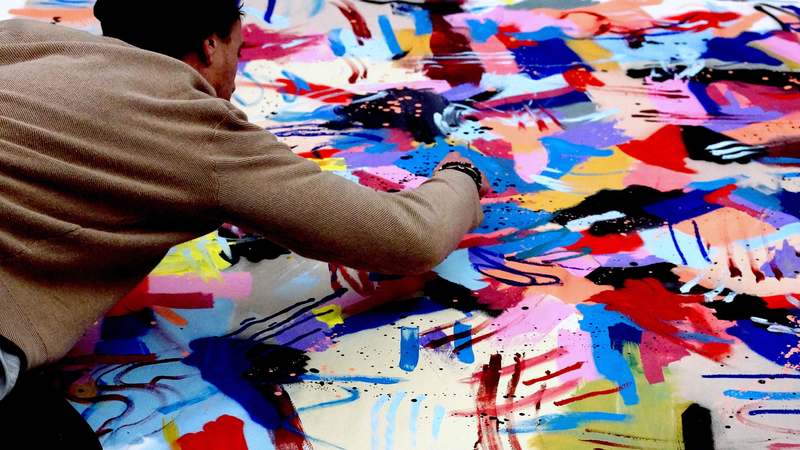 Our favourite chino-latino restaurant has just dropped a new batch of summer dishes, and they're darn delicious.
07.01.17July 1 2017 /
The 4th of July is the perfect day to indulge in everything you love about the good ol' US of A.
06.30.17June 30 2017 /
agua Spa brings virtual reality and mindfulness to the beauty game with a cutting-edge new treatment.
06.29.17June 29 2017 /