July 17, 2017
Mondrian Caffè is participating in Miami Spice August 1 - September 30
Miami Spice is back and showcasing the very best of Miami cuisine. For August and September, Mondrian Caffè will be offering a three-course prix fixe menu featuring mouth-watering signature dishes created by Executive Chef Dustin Atoigue. Lunch $23 and Dinner $39. View the Lunch Menu and Prix Fixe Dinner Menu.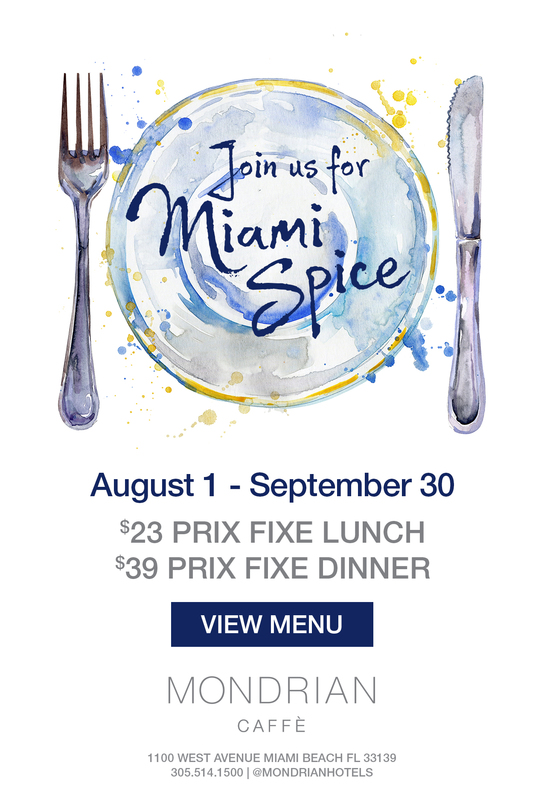 A few days after the bar's big win, we chat all things Dandelyan with Mr. Lyan himself.
07.31.17July 31 2017 / Local Guides
This is not a drill.
07.29.17July 29 2017 / Local Guides
The hottest time of the year calls for drinks, dancing and eclectic outdoor venues. August in London has it all going on.
07.16.17July 16 2017 / Local Guides