May 31, 2017
Calling all cake and cocktail lovers!
Speakeasy Cocktail Tea is coming to Blind Spot and we can guarantee that you won't be able to resist the savoury and sweet selection on offer, alongside three delicate cocktails. Set behind the façade of a boutique tea counter, enter via the secret golden hand shaped handle and be greeted with British elegance that is carefully shadowed by day and illuminated by the energy of the city at night.
Indulge in savoury delights from quiche Lorraine to mini brioche buns filled with crayfish before treating those tastebuds to the sweet selection of passion fruit macaroons to a dulce panna cotta with blackberry compote. To top off your Speakeasy Cocktail Tea, enjoy our flight of tea-infused cocktails.
Served Sunday to Thursday from 7pm - 9pm in Blind Spot at St Martins Lane. £35 per person.
To book your Speakeasy Cocktail Tea, call our reservations team on 020 7300 5588 or email restaurant.resuk@sbe.com.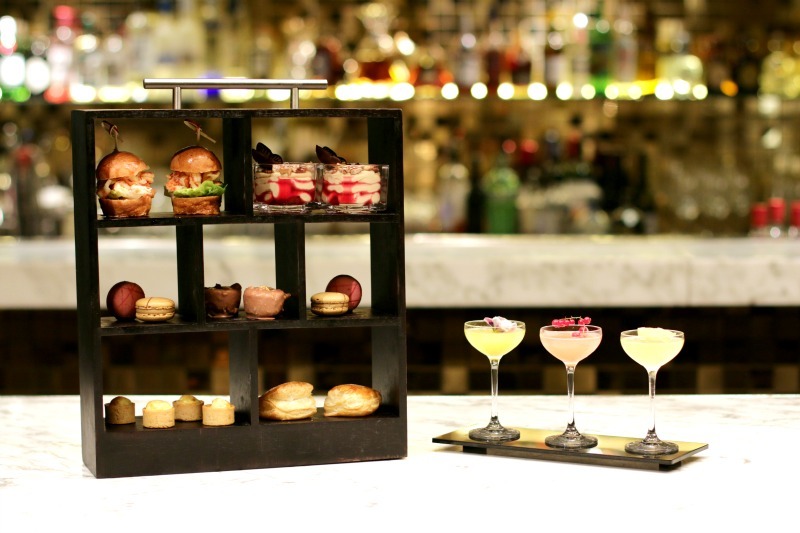 September may mean the end of summer, but that doesn't stop a creative month of art, design and culture in London.
09.04.17September 4 2017 / Local Guides
Who could have predicted that Covent Garden would rise from the ashes to become the glittering beacon of cool and creativity it is today? Who, indeed.
09.01.17September 1 2017 / Local Guides
Trust us, the holidays will come around quicker than you think.
08.22.17August 22 2017 / Local Guides